Apply & Command
Brand Naming + Development / Brand Identity Design / Front-end Web Design / Social Graphics / Print Collateral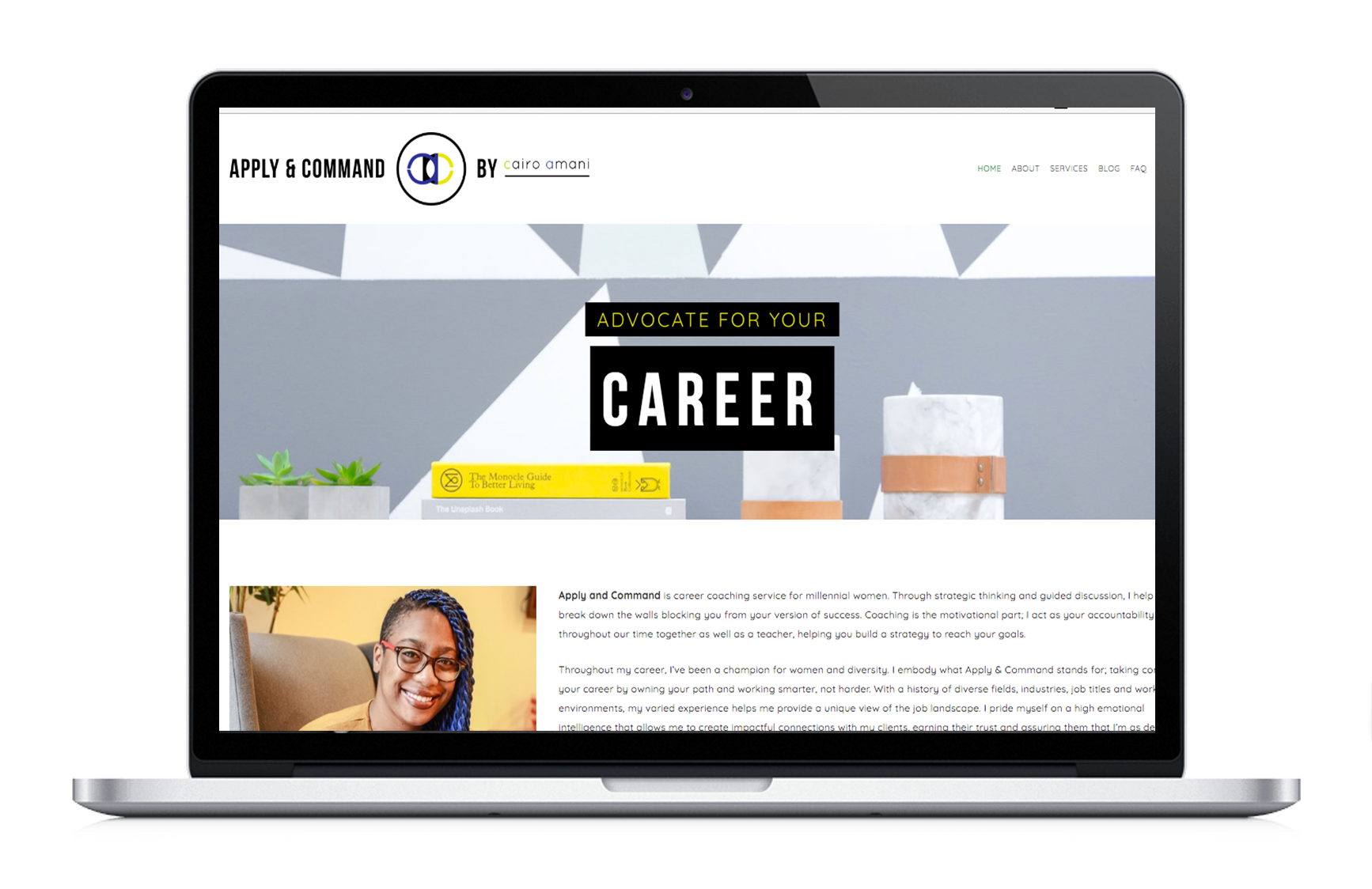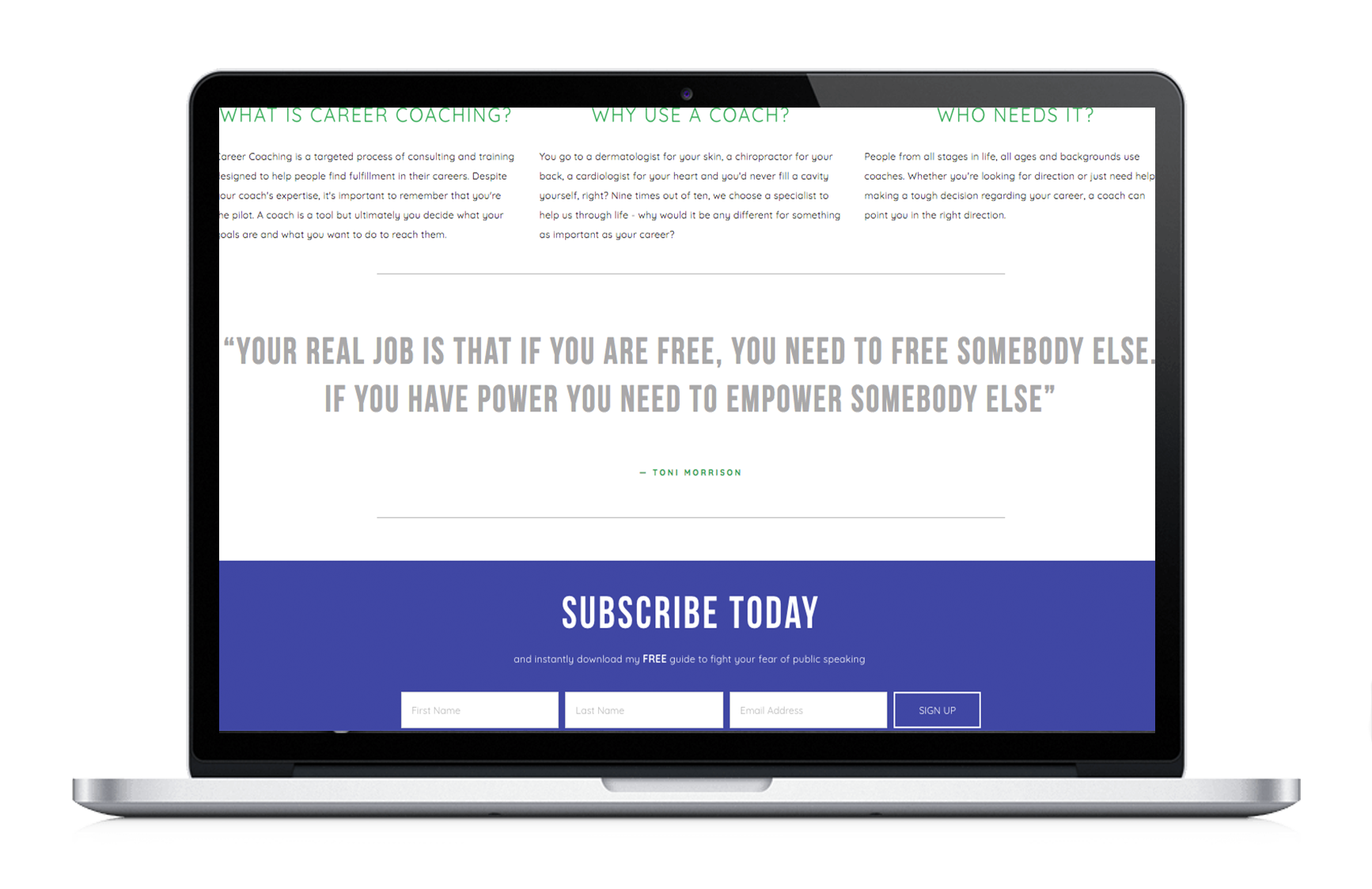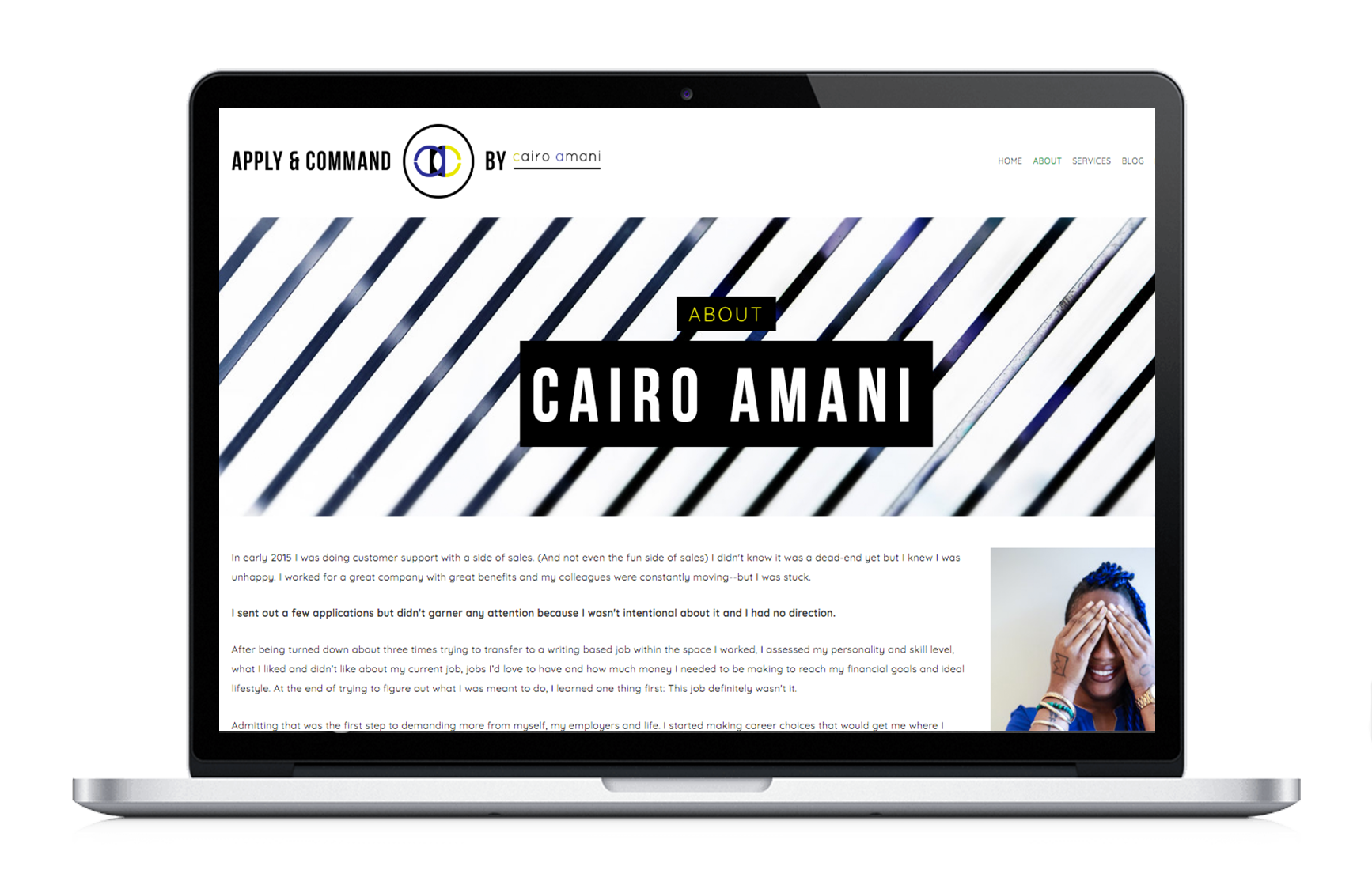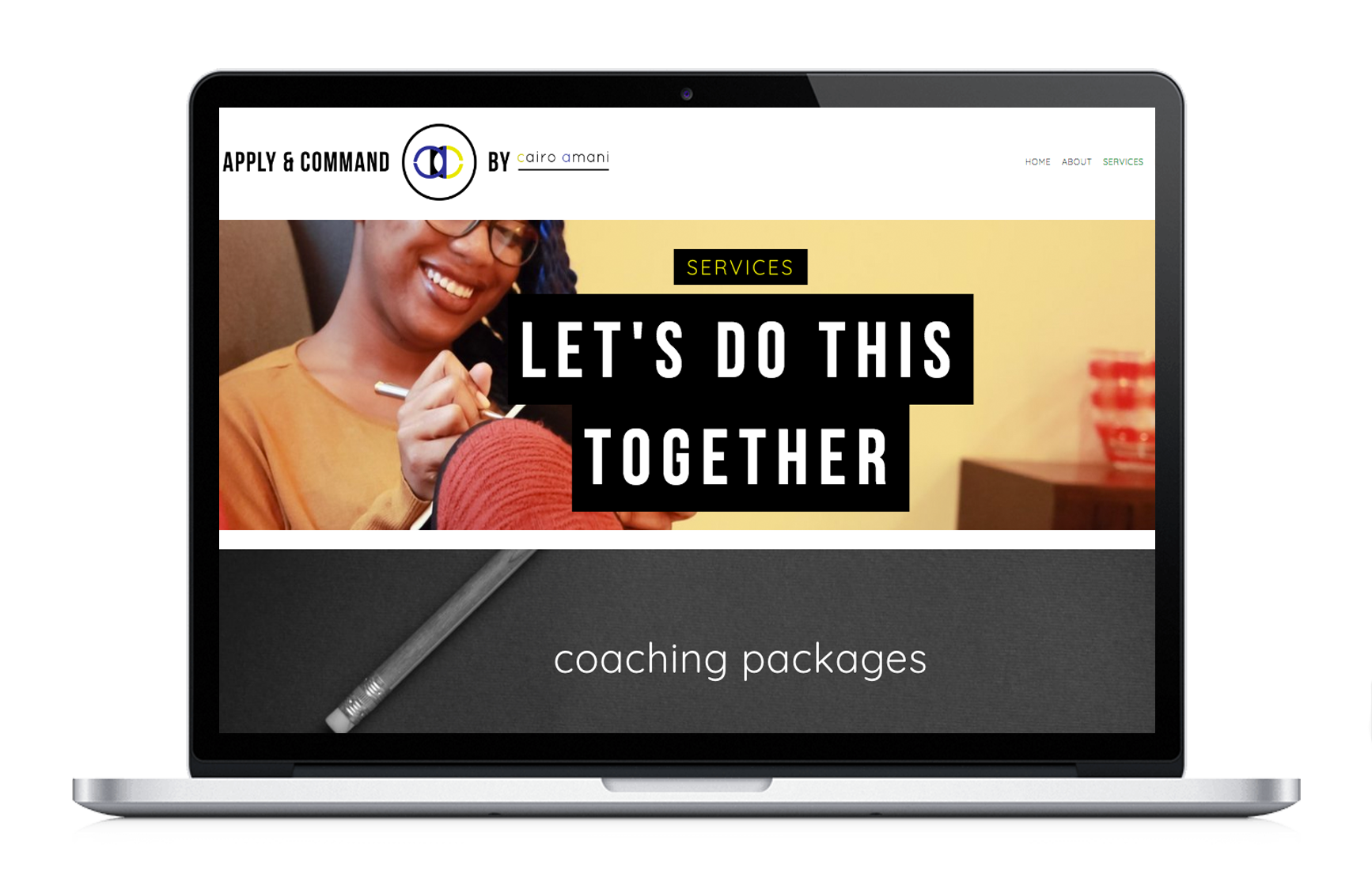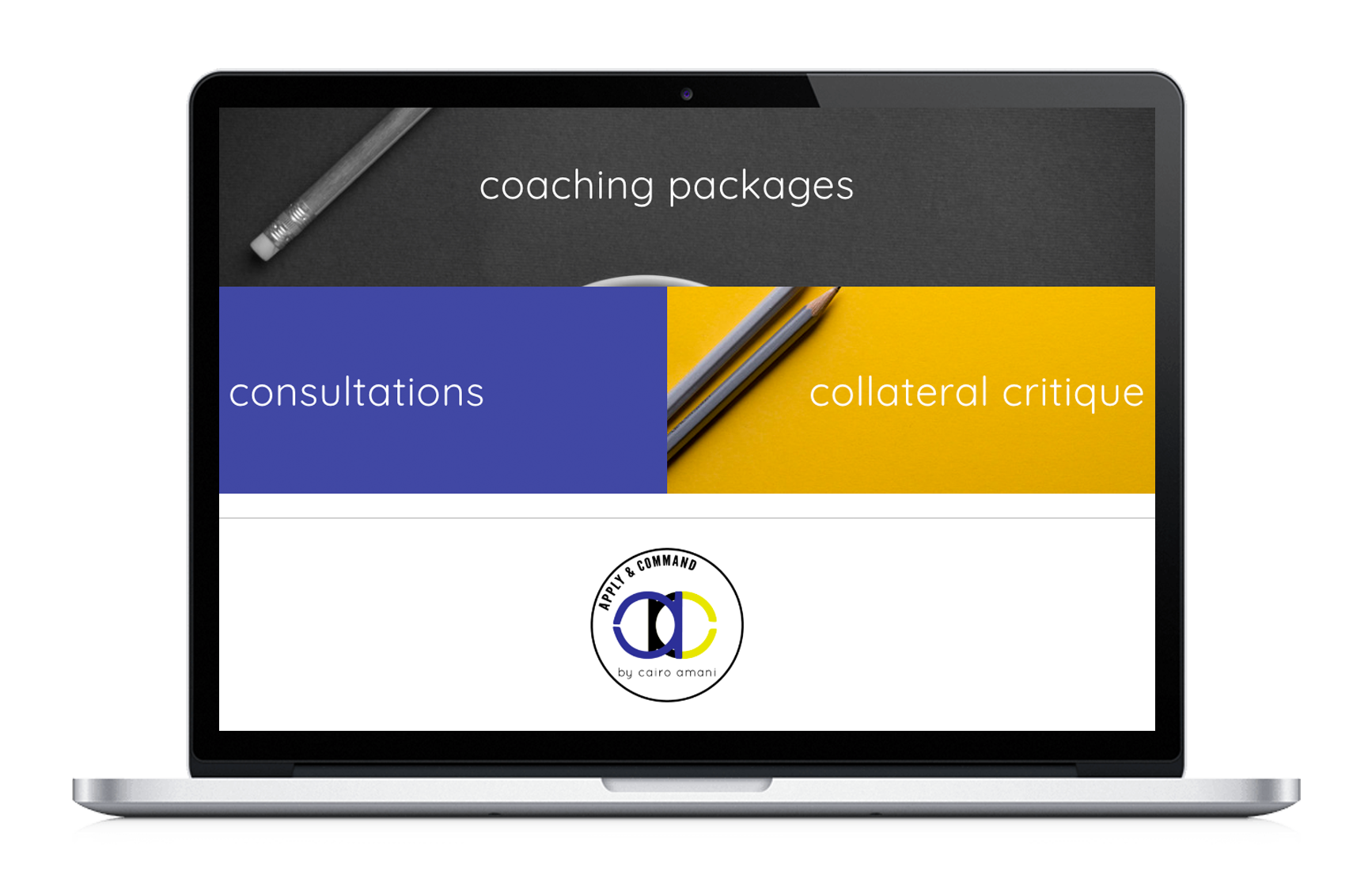 SUMMARY
Cairo wanted to empower millennial women to take ownership over their career paths. First, she needed to uncover how to articulate her strengths and present her diverse skill sets in a streamlined and visually compelling way.
Over the course of several months, I worked with Cairo to discover a set of brand values and aesthetic principles that felt right. Then I worked to translate her bright, humorous and approachable personality into a striking digital brand.
ART DIRECTION INSPIRATION
CLIENT EXPERIENCE
"Seven months ago, I came to Briaan with what seemed like only an inkling of an idea compared to what eventually grew from our work together. I started with the intention of building my site myself and did a few consulting sessions with her. I learned a lot from what she taught me--and soon realized I couldn't do this on my own. I came back as a full client, asking for her brand design and business coaching services.
Briaan was genuinely excited about my idea-something I had known to be a staple of hers from watching her work with other entrepreneurs. She jumped right in; challenging me to think deeply about what made my passion and skills unique and what would be the most fulfilling work within my industry. It's clear she's meant to teach those of us who don't know branding--she provided clear instructions and communication throughout the entire process as well as words of encouragement when it got tough (and it did get tough!). If I could go back and change anything about the process, it would be my own stubbornness. Every single time I didn't listen to her, I would kick myself, backtrack and take her advice.
I ended up with a site that not only supports my mission to help women reach their career goals, it embodies my own courage and boldness, and paints a perfect picture of the future I envision for myself and my clients. Branding by Bri is hosted on a lovely site, easily indicative of Briaan's eye and talent. However what you don't see until you hire her, is that she's more than a designer; she's a mentor, a support system and a coach. I teach women to invest in themselves and their futures and I'm proud I invested with Briaan. My experience was irreplaceable and she'll be my go-to for all things branding in the future!"
- C.A.